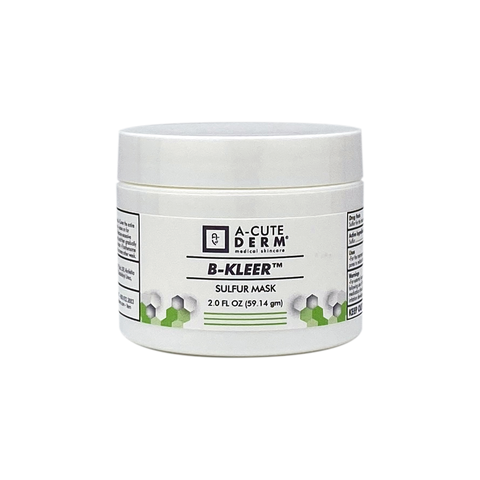 A-Cute Derm: B-Kleer Sulfur Mask
A-Cute Derm B-Kleer Mask contains camphor, sulfur, and an antiseptic medication that goes deep into the pores to attack acne by drying up pimples and cleansing the pores.  It is excellent for moderate to severe acne and will quickly reduce the number of acne blemishes and prevent new blemishes from forming.
Note: This product is also excellent when used as an all-day acne-fighting treatment!  Dab your finger on the product and tap it on your skin.  Then get your finger wet and use that to dilute the B-Kleer Mask that is already on your face.  It should be put on so thin that you can't see it.  This method is a very potent way to fight acne!