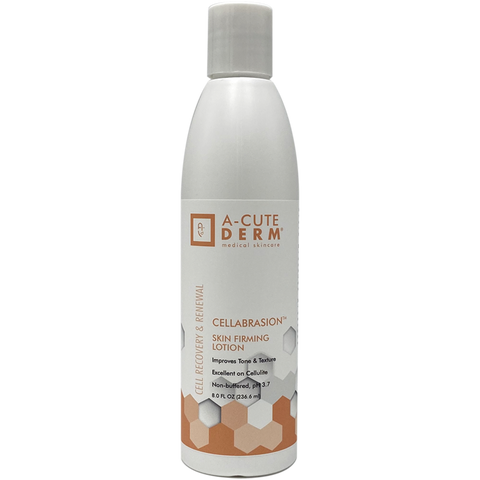 A-Cute Derm: Cellabrasion Skin Firming Lotion
A translucent skin firming lotion formulated to improve the appearance of cellulite. Improves the overall tone and texture of the skin. Lightens minor discoloration.
Note: For better results, mix Cell Recovery Serum with Cellulite Skin Firming Lotion and apply to affected areas. If going outdoors, apply sunscreen for optimum protection.