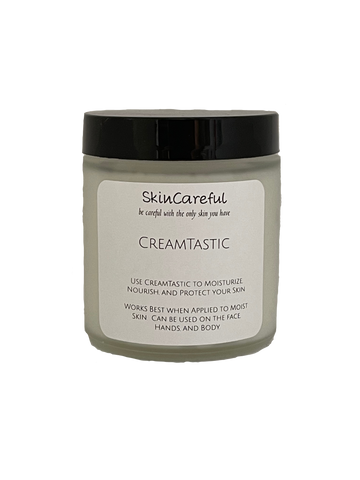 SkinCareful: CreamTastic Face & Body Cream - 4 oz
Our Lavender CreamTatstic is blended to moisturize, nourish and protect your skin.   
An Occupational Therapist first started making this lotion when she needed a more effective kind of body lotion for her patients, whose age or disease changed their skin.  Soon she was being asked for more of this cream by other therapists and patients when they saw the results and the condition of their own skin improving. 
A little bit goes a long way.  CreamTastic can be used on your face and body to heal, maintain the hydration and moisture of the skin, as well as help improve the general health of your skin.  It is excellent to help skin that is dry, itchy, flaking, or cracked.
To use:  Apply to cleansed skin.