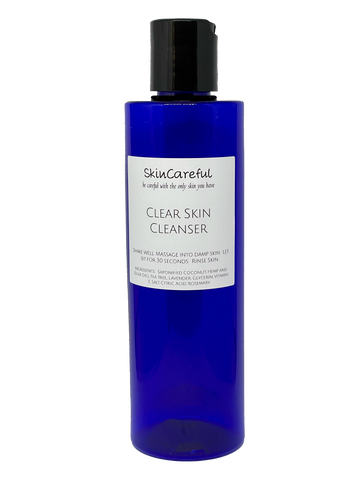 SkinCareful Clear Skin Cleanser
 Our newest cleanser is specially formulated to help with acne, rosacea, eczema, and other conditions that keep skin irritated or broken out.  Studies have shown that this gentle cleanser is as effective as high-strength benzoyl peroxide, without the harshness or drying effects.   
To use:  Simply wash your face or other areas with this cleanser.  Leave on for 1 minute. Rinse well.  Avoid the eyes.