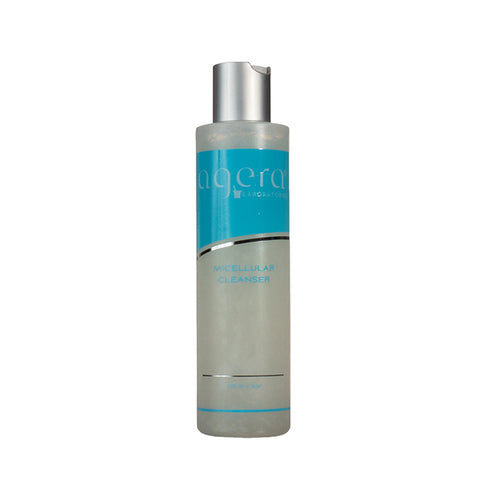 Agera: Micellular Cleanser
Agera's Micellular Cleanser is a pH-balanced cleanser ideal for all skin types. A nonabrasive, non-irritating gel that leaves the skin feeling clean and refreshed. This cleanser contains Agera's proprietary Prolifersyn, which acts as an antibacterial agent and helps stimulate collagen.
KEY INGREDIENTS: Disodium Laureth Sulfosuccinate, Retinyl Palmitate (Vitamin A), Tocopheryl Acetate (Vitamin E), Beta-Glucaderm-P (D-Glucan), Prolifersyn (Myristoyl Hexapeptide-4)
INSTRUCTIONS FOR USE: Apply with moist fingertips, gently massage in a circular motion, rinse thoroughly with tepid water.
SIZE: 6 OZ